How a Social Media Agency Works in Australia
Social networks have taken the world by storm. It changed the way we do business. According to reports, 97% of marketers use social media channels in their marketing strategy. This is not surprising given the versatility and profitability of using social media platforms in marketing.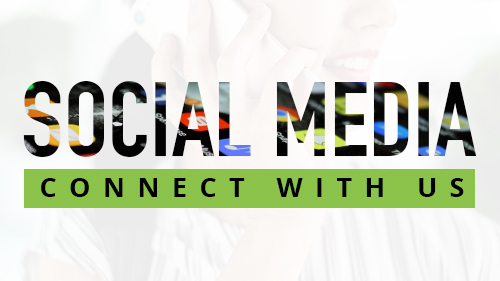 The undeniable benefit of using social networks to connect to one's target market creates a need for experts who understand different social networking sites and can optimize their use in marketing and brand creation. This leads to a boom in social media agencies.
According to studies, almost 8 out of 10 Australians use social networks. This creates great opportunities for social media agencies. Many companies prefer to get the services of an agency instead of hiring one or two people to manage social media channels. The effective execution of a marketing strategy in social networks requires technical and creative skills and knowledge of the different social networking sites. Obtaining the services of a social media agency is beneficial, since it usually has several people with specialized skills and a deep knowledge of the different aspects of social media marketing, which include the following.
Social Media Publishing
A social media agency can manage the publication on their platforms. The agency will identify the best frequency, schedule and content to use to improve your online presence. They will propose a content calendar around topics that are relevant to the industry in which they are located. They will ensure that all content is reliable and relevant to what their services and / or products are.
Marketing Strategy
Each marketing strategy affects the way you run the business. Therefore, it must be well planned and developed by a team of experts. The agency will analyze your business and the best way to present it online and then propose a strategy. An effective strategy is a product of the agency's comprehensive analysis of its offers, its target market, industry and competitors. The agency also defines metrics and spending on social networks.
Create Social Media Profiles
There are many social networking platforms; however, you do not have to be on all social networks. The social media agency is also aware of the trends and metrics of all social media platforms that will be adapted to your business, be it services or products. It only has to be in the ones that matter in relation to the products or services that it offers. The social media agency will help you identify the best platform for your business and can create profiles that reflect the identity or brand of your company.
Social Media Audit
To devise an effective strategy for marketing in social networks, the agency will analyze the strengths and weaknesses of its social network channels and identify areas for improvement. Part of the offers from social media agencies is the regular report of the performance of their social media channels.
Competitor Analysis
To stay on top, a company must always be aware of competitors. Studying the performance of competitors will allow a social media agency to create a campaign that is better and more effective because they already have an idea of what works and what fails in a particular industry.
Create Social Media Policy
The use of social networks has increased rapidly every year, according to Brand Quarterly. A company must establish its own rules or policies of social networks that reflect the brand of the company. The company must indicate how the organization and employees behave online. Establishing a policy is an excellent way to take care of the reputation of the company and social media agencies can help companies to create this policy.
Provide Customer Support
Marketing in social networks is based on the exchange of information to reach a wider audience. If you do not want anything negative associated with your business, be sure to respond quickly to customer inquiries and handle irate customers well. Always remember that the world sees what you do or do not do in social networks. As company employees are always busy with other main tasks, getting the services of a social media agency can save the company time. It also gives business owners peace of mind knowing that there is a person dedicated to monitoring social networking sites and handling all queries.
Help in Search Engine Optimization (SEO)
According to Econsultancy, 82% of online marketing agencies integrated social media into their SEO strategy. Social media channels may not have a direct impact on the page's ranking, but if they are used intelligently, social networks generate trust, create participation and serve as platforms to present your website or links to people. .
Social networks are dynamic. Marketing professionals should always be up to date with the latest trends to be able to use social media channels effectively.
For more detail visit aussiedigitalmarketing.com.au