SEO IS IMPORTANT FOR YOUR ONLINE SUCCESS
6 REASONS WHY SEO IS IMPORTANT FOR YOUR ONLINE SUCCESS
Search Engine Optimization, or SEO, is the process of getting organic (or free) traffic to your website from search engines. As an online business, you will probably generate a lot (if not all) of your revenue through your website, which makes SEO an important marketing tool.
Undoubtedly, SEO is important to your online success as it provides a cheap way to acquire traffic and potential customers, and when properly done, it can provide you with high traffic.
While PPC ads can be an effective way to generate traffic and potential customers from search engines, this can be a costly and cost-effective way for someone with a budget for small ads.
Implementing a SEO strategy, however, costs far less than advertising on search engines, and can be very effective when it is done properly.
If you are not familiar with the SEO, read my SEO guide for beginners.
AN SEO STRATEGY IS COST EFFECTIVE
To implement SEO strategy, or you need to hire a business or consultant to manage it, or you can implement it yourself.
In addition to the time it takes to write optimized blog posts, you'll eventually get a free traffic source.
Keeping your costs down is incredibly important to businesses, which is why SEO is a great alternative to buying ads.
YOUR PROFITS WILL INCREASE
Optimizing content for long tail keywords will result in targeted traffic. Keywords with long tail are more specific than keywords and usually have four or more words.
Since long tail keywords have more specificity, you can actually start targeting users depending on the stage they are in.
Users fall into three categories when it comes to search intent:
Navigation: The user is trying to reach a certain site
Informative: The user explores the information
Transactional: The user is ready to buy or convert
Let's say you have a photo / blog and want to sell your Lightroom settings. Instead of targeting keywords such as "Lightroom presets," you target keywords such as long tail like "buy lightroom presets for weddings".
With the first keyword "Lightroom presets" we do not know whether the user is looking for information on how to make their own settings, how to use the Lightroom settings, or want to buy them. By targeting longer, long tail keywords, you can attract users who are more likely to convert.
You are also competing with fewer sites and is more likely that your post will appear on the search engine results page (SERPs).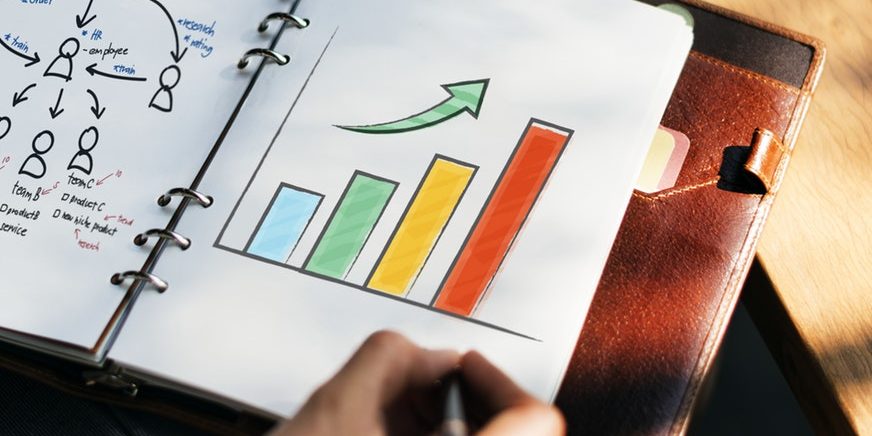 YOU CAN GET TARGETED VISITORS TO YOUR SITE
When you meet your target audience, you'll be able to notice patterns in the things they are looking for so that you can be the ones who will provide them with information.
One way to discover what your users are looking for is to add search analytics to your site. By adding search analytics, you can see what people are looking for in your site search bar. This can tell you if you need to create new content that will meet their needs or what you need to create more content.
Another way to understand what your customers want information about is to ask them directly. Email them and ask them to give you a burning question they have.
When you find out what your current users are looking for, create blogs that relate to those topics to attract more targeted visitors.
STAY AHEAD OF YOUR COMPETITORS
If your company is constantly appearing in search results for your clients' queries in relation to the competition, you will be able to increase your share in the market and ultimately take away part of their business.
If your contestant is ranking more than you, treat it as an opportunity to make a competitive SEO analysis on them to see which areas you can improve your SEO.
SEO BUILDS YOUR CREDIT ABILITY
When you start an online business, your online reputation is incredibly important. Having a high ranking on Google and other search engines will signal your users that you are authority in your niche and build trust.
Whether your clients understand it or not, when they see high rankings in their searches, they will subconsciously look at you and your business as a good source.
LONG TERM RESULTS
When you pay for an ad, the traffic from that ad ends when the campaign ends. SEO brings long-term results once you start acting for your key terms.
DISADVANTAGES OF SEO
With over one billion web sites on the web, SEO is more important and more relevant than ever. However, the implementation of SEO strategy takes a hard work. SEO is not something that can happen overnight and requires a lot of time to explore keywords and create content.
When done correctly, the only lack of SEO is the time it takes to develop a strong strategy.
Having a strong SEO strategy is very important for your online business. Not only is SEO still relevant in 2019, but having a site strategy will ensure you stay ahead of your competition, get targeted customers to your site, and allow you to increase the conversion rate of your site.